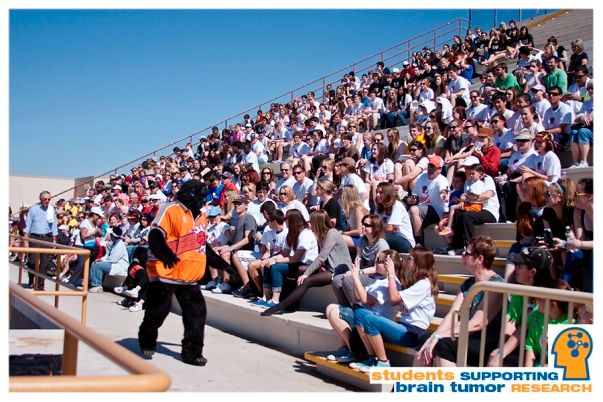 OVERVIEW
Being the largest student run non-profit in Arizona, Students Supporting Brain Tumor Research (SSBTR) provides unique opportunities for our young people to act as principle players in a grand scale philanthropic organization. They work hand in hand with managers of large companies about services for the walk-a-thon, contact media and conduct television and newspaper interviews on their own, and meet with school administrators. The students also get involved with the research side of the medical field by observing live brain surgery, touring a brain tumor research laboratory, and hearing lectures from scientists.
Since its modest beginnings in 2002, SSBTR has grown exponentially. As our organization proudly celebrates the start of its second decade, our family of major statewide events has expanded to five. These include our annual centerpiece walk-a-thon held in Scottsdale, along with similar fundraising and awareness events at the U of A in Tucson, ASU in Tempe, and the UofA College of Medicine Phoenix campus.
Beneficiaries of funds raised by SSBTR are Phoenix Children's Hospital, Barrow Neurological Institute, National Brain Tumor Society, Translational Genomic Research Institute (TGen), and University of Arizona Medical Research.
Contact us at admin@ssbtr.org if you are interested in getting yourself, your school or your organization more involved.