WELCOME TO THE SSBTR WEBSITE!
Students in leadership positions learn about brain tumors and gain real world experience in running a non-profit business while raising funds for brain tumor research. Beneficiaries of the money we raise are
Barrow Neurological Institute, National Brain Tumor Society, Phoenix Childrens Hospital, Steele Childrens Research Center in Tucson, and Translational Genomics Research Institute (TGen).
With your help we can make a difference. The intent of our website is to further our objectives of disseminating information about this disease process, stimulating more widespread involvement within our community through donating, volunteering and participating in one or more of our events, and publicizing and promoting this exceptional student-run organization.
"Be the change you wish to see in the world..." Gandhi
Thanks for visiting. Your support is greatly appreciated.
skip line
RECENT BRAIN TUMOR ARTICLES
Posted on 04/09/2014

Researchers have demonstrated in both cancer cell lines and in mice that blocking critical DNA repair mechanisms could improve the effectiveness of radiation therapy for glioblastomas.

Posted on 04/02/2014

Brain-tumor cells that are infected with a cancer-killing virus release a protein that warns other tumor cells to mount a defense against the virus, shows study.

Posted on 03/22/2014

A type of drug used to treat psychotic disorders may prove useful against one of the deadliest forms of brain cancer.

Posted on 03/21/2014

Results of a new study provide a foundation for new research to improve diagnosis and treatment of ependymoma,

Posted on 03/16/2014

Surgeons at Chicago's Northwestern Medicine hospital are pioneering a new approach to brain surgery, using 3D glasses... to help them "see" better in the operating room.

Posted on 03/13/2014

Canadian brain tumor patient has been treating her tumor with the low-carb, high-fat ketogenic diet, which researchers say starves cancer cells.

Leading Cancer Center in Portugal Becomes First in World to Offer Edge™ Radiosurgery

Posted on 03/05/2014

... fast, precise and non-invasive alternative to conventional surgery was used to treat several patients with lung, prostate and brain tumors.

BLANK LINE
---
---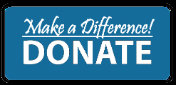 ---


WHY DONATE?
"Many persons have a wrong idea of what constitutes true happiness. It is not attained through self-gratification but through fidelity to a worthy purpose."

— Helen Keller

"The progress of the world will call for the best that all of us have to give."

— Mary McLeod Bethune

"The greatest use of life is to spend it for something that will outlast it."

— William James

"No one is useless in this world who lightens the burdens of another."

— Charles Dickens

"I will continue to distribute blankets, sleeping bags, warm clothing and food on a regular basis, in the hope that my modest efforts will give some comfort to those people we are able help."

— Mohamed Al-Fayed

"We make a living by what we get, we make a life by what we give."

— Winston Churchill

"Think of giving not only as a duty but as a privilege."

— John D. Rockefeller

"Social advance depends quite as much upon an increase in moral sensibility as it does upon a sense of duty."

— Jane Addams