WELCOME TO THE SSBTR WEBSITE!
Students in leadership positions learn about brain tumors and gain real world experience in running a non-profit business while raising funds for brain tumor research. Beneficiaries of the money we raise are
Barrow Neurological Institute, National Brain Tumor Society, Phoenix Childrens Hospital, Steele Childrens Research Center in Tucson, and Translational Genomics Research Institute (TGen).
With your help we can make a difference. The intent of our website is to further our objectives of disseminating information about this disease process, stimulating more widespread involvement within our community through donating, volunteering and participating in one or more of our events, and publicizing and promoting this exceptional student-run organization.
"Be the change you wish to see in the world..." Gandhi
Thanks for visiting. Your support is greatly appreciated.
skip line
BLANK LINE
---

RECENT BRAIN TUMOR ARTICLES

BLANK LINE
---
---
*** 2015 Honorary Chairpersons - JOHNJAY & RICH ***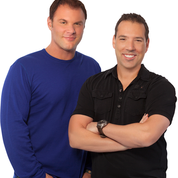 ---
---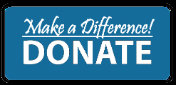 ---
---
---
---
RECENT SSBTR ARTICLES
Posted on 09/15/2014

The low-carb, high-fat ketogenic diet can be an effective tool to manage deadly brain cancer

Posted on 06/07/2014

Students Supporting Brain Tumor Research (SSBTR), the largest student-run organization in Arizona, held it's 13 annual Walk-a-thon on Feb 22, 2014.

WHY DONATE?
"They who give have all the things. They who withhold have nothing."

— Hindu Proverb

"There is no cause half so sacred as the cause of a people. There is no idea so uplifting as the idea of the service of humanity."

— Woodrow Wilson

"Seek always to do some good somewhere. You must give some time to your fellow man. For remember, you don't live in a world all your own."

— Albert Schweitzer

"Not he who has much is rich but he who gives much."

— Erich Fromm

"Generosity is the flower of justice."

— Nathaniel Hawthorne

"Don't judge each day by the harvest you reap, but by the seeds you plant."

— Robert Louis Stevenson

"Charity is a supreme virtue, and the great channel through which the mercy of God is passed on to mankind. It is the virtue that unites men and inspires their noblest efforts."

— Conrad Hilton

"When it comes to helping out, I don't believe in doing it for the media attention. My goal is to support the organizations that need help."

— Paul Allen